I feel like time has been sprinting away from me. February was especially busy because of my musical, Valentine's Day, and visits from my family. Here's a quick summary in pictures.
This is a picture of me and my seventeen-year-old brother, Aaron. He's an amazing musician, and I think that he's already mastered the "rockstar look". Aaron and my dad flew out to Phoenix on Valentine's Day, and came to see my musical the weekend after Valentine's Day. One afternoon, when we were driving to the theater, we saw the Oscar Mayer Weinermobile. When we were kids, my brother and I absolutely LOVED the Weinermobile, and my greatest ambition was to sing the Oscar Mayer Weiner jingle on the commercials. Anyway, we had quite the photoshoot with the Weinermobile. It was great to have my family come out and visit, because one of the hardest things about going to school in Arizona is being so far away from my family.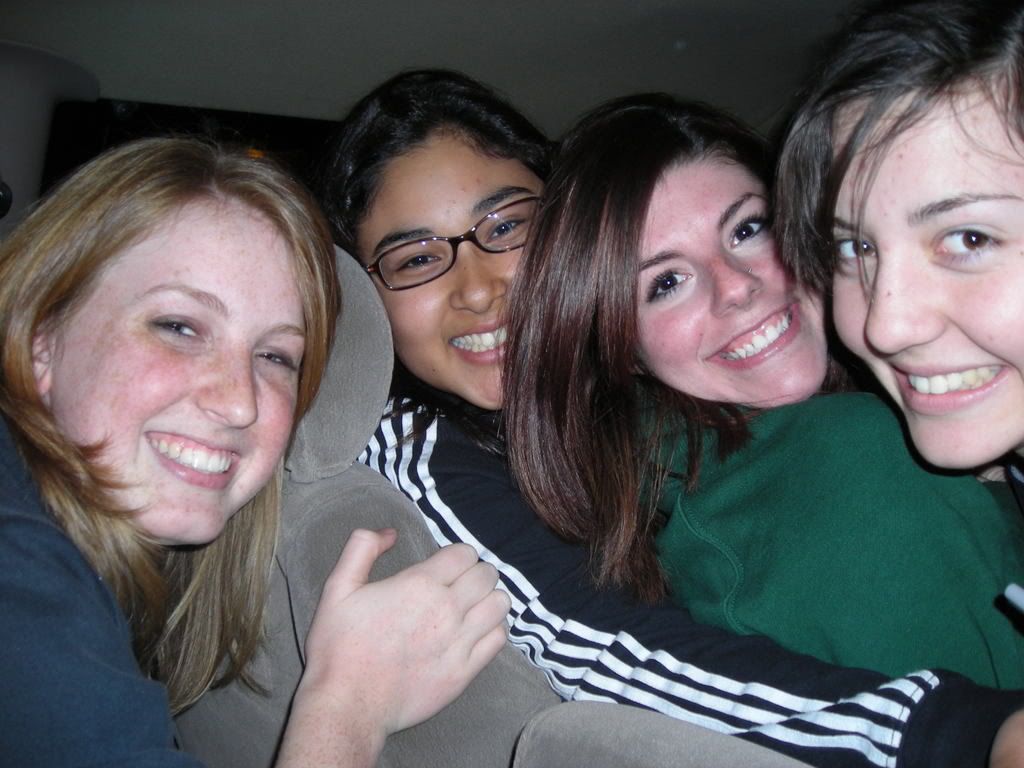 These are a few of the beautiful ladies that I have the honor of co-leading in a study on the book of Romans. Val, my co-leader, was driving the van, which is why she's not in the picture, but she's an incredibly wise, amazingly fun woman. From left to right, Maggie, Krystal, Lauren, and Carmel are some of the most hilarious girls I've ever had the opportunity to hang out with. On Valentine's Day, we decided to give Paul and the Romans a break, and instead, we took a field trip to the movies to see "Music and Lyrics". We laughed, we talked in loud voices, we carried around roses, and we ate some funfetti, pink-frosted, Valentine-heart-sprinkled cupcakes. The thing I love most about studying the Bible with these ladies is that we live our lives together. We're able to come together once a week and share our struggles, our triumphs, and our questions. I'm way too blessed to have them in my life and I love them like crazy.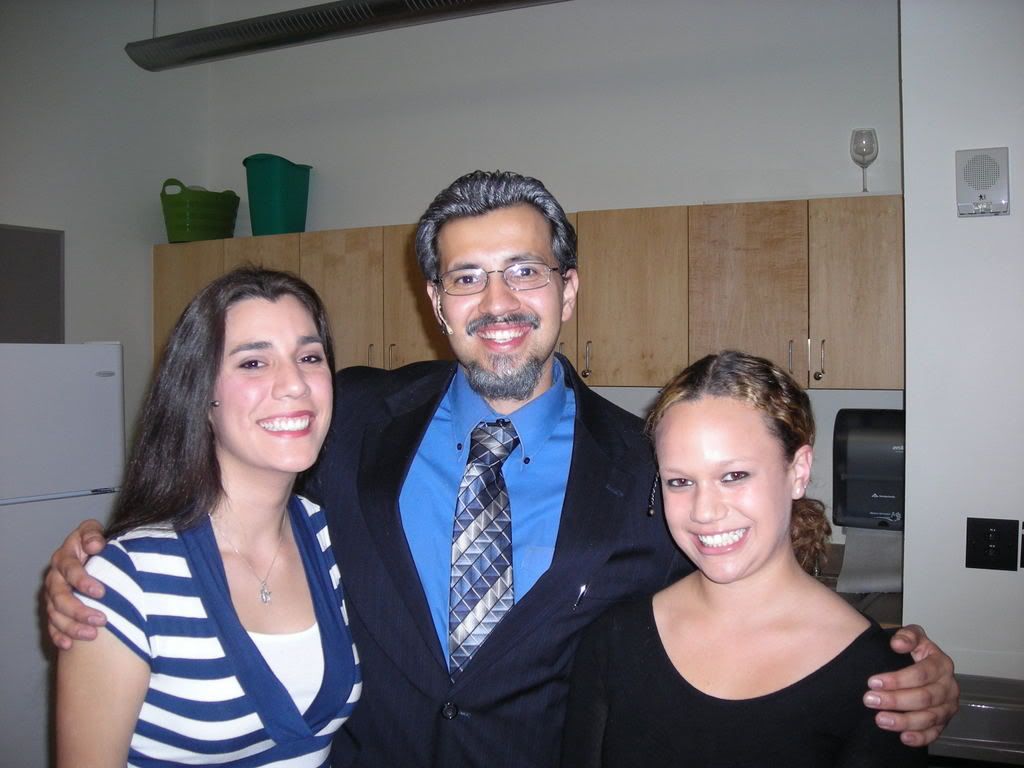 Here a couple pictures from my musical. I was involved with a musical called "The Wager", which was the biblical story of Job, set in modern-day Manhattan. Our production was the world premiere of this musical, which was a fantastic experience. I played the role of "Julie", the oldest daughter of "Jonathan Brytson" (our Job character). In a nutshell, the musical was about a man who has everything: wealth, power, a happy family, and a perfect life. "Lou" (the Satan character) makes a wager with Jonathan's mentor, "J." (the God character), saying that if J would cease with Jonathan for thirty days, Jonathan would turn from him and curse him. J agrees to the wager with Lou, on the condition that Jonathan himself will not be harmed in any way. Lou causes Jonathan's three children to be killed in accidents. Jonathan's wife commits suicide. Jonathan's business fails. Even through all of this, Jonathan is able to retain hope. At the end, J is victorious, and Jonathan realizes that the most important things are not your external possessions, but your hope, your love, and your faith. All in all, it was an amazing experience. I was able to do theater for the first time in a year and a half. We performed in a 1600-seat theater. This is a picture of me, Javier ("J."), and Kaitlyn ("Rebecca", my sister in the musical)